CLICK HERE FOR 2023 IMPORTANT CUSTOMER INFORMATION
What is included in an installation?
Dave first removes the sod with a Bobcat, excavates the ground, and then levels and grades the area.  Masonry sand is used after grading. Dave will provide the entire construction of the pool and filter assembly. He will also construct fencing and decking, if purchased.
What's Not Included:
On oval installations, extra materials (e.g., stone dust is required for proper grading). The amount would vary with pool size. EXCAVATION WITH A BOBCAT IS SEPARATE FROM THE INSTALL PRICE AND IS $500. THE COST OF ADDITIONAL MATERIALS, DELIVERY, AND GRADING OF STONE DUST IS $800. Please contact Dave for an exact quote.
Extra services which are NOT part of the original install price:
Pool Pads: $100
Wall Foam: $250
Foam Coving: $200
Obstructing Deck $100
Wheel barreling more than 20 feet $100
Do I need a permit?
Yes. Each City/Town has their own Rules & Regulations for swimming pools. Please contact your local Town/City Hall to obtain the appropriate permits prior to the start of the job.
Do I need to call Dig Safe?
Yes.  State Law requires you notify Dig Safe for even small projects. Call 811 in advance of the Project. The Dig Safe website offers step-by step instructions. The Service is free, funded solely by its utility members to promote public safety and avoid costly underground utility damage.
How long will the install take?
Most installs take approximately one day (based on the average 24′ round pool).
What do I need to prepare for Dave's Above Ground Pools excavation day?
Clear entryway, no fence obstruction, no yard obstruction. Clearance for Bobcat needs to be over 6.5 feet.
Do you warranty your work?
Yes.  Dave provides you with a one-year written warranty on all installs.
What is your "work" season?
Dave schedules appointments from April through November.
Did I buy a "good" pool?
Buying a pool is like buying a car, because there are so many different options.  Please be sure  you are comfortable with the quality and the price.
I keep patching my pool, but it keeps leaking — should I keep patching it, what should I do?
Most of the time when a pool is patched, it just doesn't work well.  Your best option is to inquire about changing out your liner.
Should I use a water truck to fill my pool?
There are pros & cons to using a water truck. You may want to discuss this option with Dave prior to installation.
What are your hours of operation?
All calls will be returned within 24 hours "7 Days a Week!"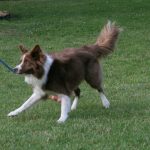 Please be kind, if Dave is coming to your home to do work and you have a pet or pets, please pick up waste before his arrival!